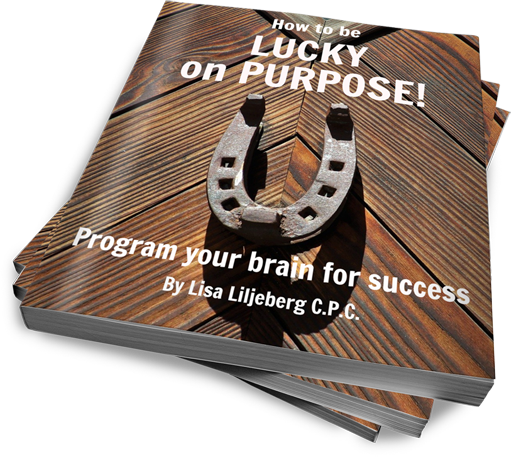 Learn how to be lucky on purpose!
For the woman who wants to wake up excited every morning (but isn't sure what that looks like.)
If you're ready to go from overworked, overwhelmed and confused about what you want, to excited, enthusiastic and energized to make the dream happen, this Ebook is for you!
You'll learn…
to use what you don't want, to figure out what you do want!
to stop sabotaging yourself with "negative programming"
that neuroscience has proven we can program our brains for success
exactly how to program your brain like a GPS, to create the life of your dreams!
My name is Lisa Liljeberg. I am a certified professional coach, teacher, mentor, partner and soon-to-be friend, who fiercely believes that you can create the life of your dreams!

I am a firm believer in real systems and real plans to make things happen - and - I am also a firm believer in the fact that everything starts with a dream...everything!


To get your free Ebook, enter your email address below.
(You'll also be subscribed to my weekly newsletter. You can unsubscribe at any time.)

Check your SPAM folder, if you don't see your confirmation email from Daredreamers Coaching. Once you confirm your subscription, you'll receive a welcome email with your free Ebook.